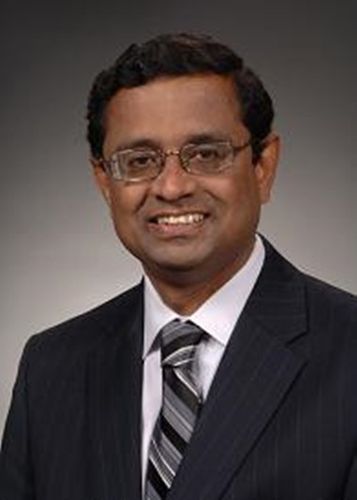 Sudarsan Rachuri
Technology Manager
,
US Department of Energy
United States
Dr. Sudarsan Rachuri is a Technology Manager in the Advanced Manufacturing Office, EERE, and DOE. He is the Federal Program Manager for the CESMII. Before joining DOE, he was the program manager at the National Institute of Standards and Technology (NIST) and also a research professor at George Washington University and worked in the CAD/CAE/PLM software industry.
Dr. Rachuri is the Editor-in-Chief of ASTM Smart and Sustainable Manufacturing Systems[1] journal. Rachuri is the founding member and was the vice-chair of the ASTM subcommittee on sustainable manufacturing (E60.13) and a member of the ASTM Smart Manufacturing Advisory Committee. Rachuri is the founding member and the Chair of the standards committee on ASME V&V 50 Verification and Validation of Computational Modeling for Advanced Manufacturing. Dr. Rachuri was a member of many ISO and ASME standards committees.
Dr. Rachuri is a Fellow of ASME and AAAS (American Association for the Advancement of Science). Dr. Rachuri received the 2016 ASTM International President's Leadership Award. Dr. Rachuri won first prize in the 2017 World Standards Day (WSD) Paper Competition, awarded by The Society for Standards Professionals. Dr. Sudarsan Rachuri was recently honored with the Excellence in Research Award by the American Society of Mechanical Engineers (ASME) Computers and Information in Engineering (CIE) Division.
[1] https://www.astm.org/products-services/standards-and-publications/smart-and-sustainable-manufacturing-systems.html