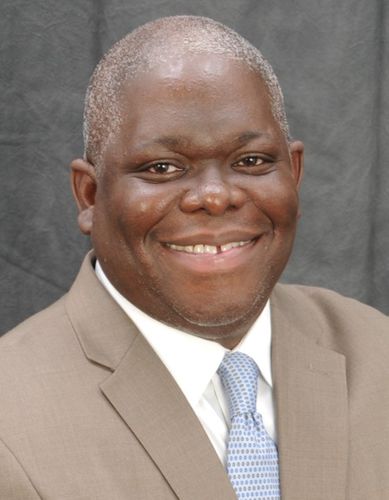 Sam Harrell
Director of Energy Center of Excellence (COE)
,
Intel
Samuel Harrell is a Director in Intel's Energy Center of Excellence (COE), which delivers outcome-driven disruption across the energy value chain, helping clients and partners accelerate energy transition and sustainability objectives for the low-carbon economy of the future. The Energy COE collaborates with partners across the energy spectrum to solve the industry's toughest technological challenges to improve the life of every person on the planet.
Prior to Intel, Harrell worked as a Sr. Director in Oracle's Industry Strategy Group responsible for orchestrating the company's global growth strategy in the Energy and Utility industries. He has an impressive career leading change through business innovation, building partnerships that spur growth and create new revenue streams in fast-changing business and regulatory environments. As an energy professional, he is recognized for his bold leadership style and a rare combination of commercial and technical acumen. He has often been invited to speak at major events as a thought leader on digital innovation, disruptive technologies, and successfully managing people through business transformation. Harrell has a consistent record of positioning organizations for growth. He believes technological innovation is core to sustained business improvement, which is an imperative for utilities, energy companies and the public sector. He has a rare combination of the commercial and technical skills needed to formulate next-generation solutions that help customers find market opportunities, transform sustainably, and reduce risk.
In addition to his work in the technology sector, Sam has also worked on smart city and smart transportation projects while working for Transdev leading their NA transit operation for shuttle, bus, rail, and on-demand transit services. He worked with big cities across the US and Canada on services that leveraged data, applications, and hardware technologies to help people move more quickly and efficiently. At Marathon Oil, Sam directed the purchase and delivery of close to $1 billion for commodities and project services across seven company-owned refineries, 900 retail stations and 14 bulk product terminals. He was a recognized expert in bilateral negotiations for energy and utilities contracting (i.e., electricity supply, power generation, natural gas transmission and distribution, water treatment, steam production, air and hydrogen). He was able to leverage his regulatory and technical experience from CenterPoint Energy and Exelon Corporation to understand the end-to-end utility business processes and their strategic importance to operations.
Sam is a Benjamin Banneker Honors College graduate from Prairie View A&M University. He's an avid traveler and enjoys spending quality time with his family.