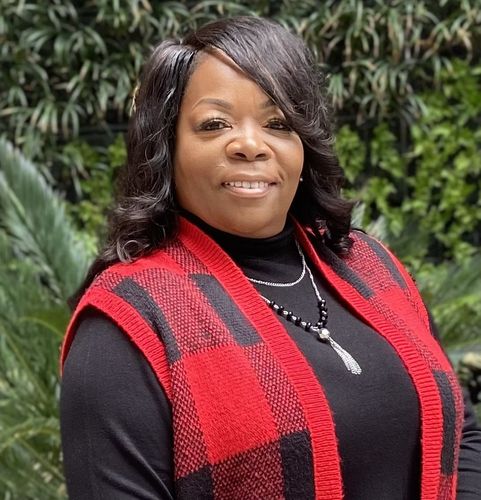 Rose Smith
CEO & Founder
,
Black Women In Business
Rose Smith is a visionary, CEO & Founder of Black Women In Business (BWIB) championing the support and excellence of sisterhood, business women and community. Rose is an award-winning CEO and Success Coach renowned throughout the globe for her fierce mission of encouragement and empowerment.  She founded BWIB in Austin in 2014, and by the beginning of 2019 had launched 10 Chapters throughout the state of Texas.  
At the beginning of the pandemic, Black Women In Business became the first Austin Non-Profit to pivot their organization's mission to provide free groceries to seniors and residents of Travis County.  Since March 16, 2020 they have now delivered and served more than 130,000 families without any governmental funding.  To date the Community Food Relief Program has reinvested more than 1.5 million dollars into the community!  She says, in her opinion, the program is a true reflection of resilience and an example of what we can do when we work together.  
In May of 2022, she was awarded the I AM AUSTIN WOMAN Award by Austin Woman Magazine. Her leadership and passion to serve the East Austin community gained her recognition by the Oprah Winfrey Network, leading her to be featured in Oprah Daily.  Last year, Coach Rose was also named one of Austin's 50 Black Women Powerhouses and Best Coach of Black Austin earlier this year.  She was featured in "Elles," an International Docu-Series that highlighted women in twelve countries.  Coach says she is always honored when her work is recognized, however, it is helping others get to their next level that inspires her.
Coach Rose has developed and mentored thousands of leaders and business owners throughout Texas and beyond.  Her coaching arena is known as "The Locker Room," and she urges her team to stay ready!  It is through her "can do" spirit, hard work ethic, coaching, motivational speaking, leadership and passion to invest in underserved communities that makes her an Austin MVP.  Despite her vast mission, she is fueled by a lifelong passion to practice grace and inclusion.
In her own words, "In order to inspire others, we must have first challenged ourselves."