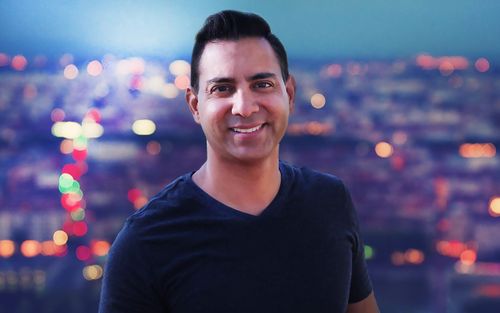 Roger Rohatgi
Vice President, Global Head of Design
,
BP
United States
Forward-thinking, award-winning creative leader with 25 years of experience successfully leading and managing products, projects and teams to innovate, develop and create dynamic digital initiatives, emerging disruptive technologies, stunning marketing and advertising campaigns, engaging customer experiences (CX) and compelling user interfaces (UI) and user experiences (UX) on a myriad of B2C websites, mobile apps, B2B SaaS enterprise software products, interactive cable and broadcast TV shows/networks, nonprofits and digital and social media platforms for and with top brands, media outlets and agencies such as Verizon, Motorola Solutions, Hyundai, CBS, NBC, FOX, MDA, Univision, Oxygen, MTV, Telemundo, T-Mobile, World Cup, Chicos, White House Black Market, Conill, IPG, and more.
Previously, won first-place international film award and spearheaded efforts to conceptualize, create, and pioneer the first national interactive Social TV cable network in the U.S., spawning innovative patented-technology and establishing partnerships with industry leaders such as famed producer, Mark Burnett. Led a national experience design team for a multi-billion-dollar M&A group and enterprise company's best-in-class web and mobile user experiences for 40+ brands, a myriad of enterprise software products, 65,000 B2B customers, and hundreds of thousands of users.
Creative Director to several B2B and B2C multi-billion dollar companies and spearheaded efforts for their digital transformation, digital/creative strategy and customer engagement initiatives. Won the Oracle CX Innovation Award and had the privilege of guiding global design for Motorola Solutions and led work that was featured in Fast Company Magazine's Best User Experiences of 2020.
Currently, building and leading global design across bp to harness human experience design to help reimagine energy for people and our planet. Launching the latest initiative at bp called #NetZeroUX which empowers the bpHXD team to decarbonize designs and design for decarbonization.