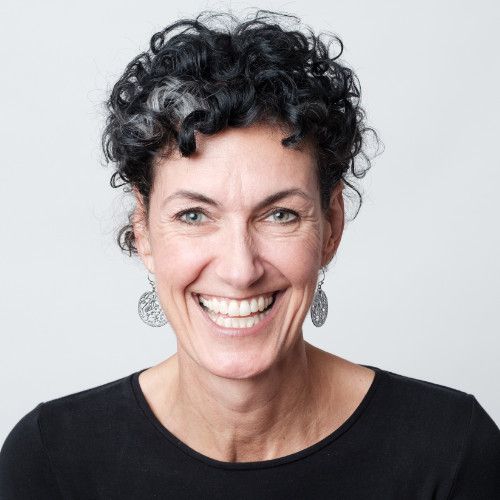 Nancy Giordano
Strategic Futurist
,
Play Big, Inc.
An unrelenting optimist, Nancy is committed to strengthening the organizational capacities and societal structures necessary to leverage significant exponential advances and ensure a safe and thriving future for us all. As founder of Play Big Inc, she + her PYNKrs ("people you need to know") guide visionary C-suite leaders through this rapidly transforming moment. Her first book titled LeaderING: The Way Visionary Leaders Play Bigger champions the ideas and leaders shaping a bright future.

With more than $60B worth of global experience, Nancy has advised and learned with some of the top companies in the world. Recognizing that radical shifts in technology, business + society must be considered simultaneously, she was eager to learn from with AI pioneer Doug Lennat in 2015 as she worked to commercialize his approach, designed a leadership summit to encourage C-suite execs to confidently explore seven of the most disruptive exponential technologies, and is working collaboratively with one of the first A.I. services companies: Kungfu.AI.

An activist for a better next, Nancy is championing two bold ideas poised to weave a more human, truly peer-to-peer internet: Holochain + Holo Hosting. And she is helping usher in an era of Partnerism, a socio-economic system that builds value by developing human capacity to care for one another and nature — "power with vs power over"— which will be incentivized with a comprehensive measure that moves beyond GDP to the Social Wealth Index (SWI).

The world's first TEDx licensee and recognized as one of the top futurists, Nancy co-created the Femme Futurists Society to share compelling conversations with leading futurists around the world and annually produces the Career For the Future during SXSW to help students more confidently design the future of their work. She channels her passion for and faith in the future into energizing keynote talks around the globe on topics such as:
• Leadering vs Leadership: the Mindset We Need to Build the Future We Want
• The Forces Shaping the New Economy
• 2030+: Welcome to the Beyond Economy

Her consultancy, Play Big Inc, is uniquely good at inspiring + guiding large, often iconic, organizations who are ready to build new transformative, future-forward strategies. We encourage leaders to move from a mindset/culture of extraction, to one built on a societal investment. Identifying what each organization is in a unique position to contribute + create, we help leaders shift their organizational framework, posture and approach to better meet the needs + expectations of the future.