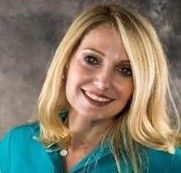 Lauren Hisey
Automation Lead & Continuous Improvement Consultant
,
FPT Software
Lauren Hisey helps business leaders and their teams uncover and solve business problems with Continuous Improvement. She is not your typical consultant or coach. She uses a calming influence and regular conversation to help create effective and transformative change within any business. As an expert in Lean Six Sigma, Lauren helps businesses to improve profitability and culture to drive sustainable growth. She has spent 14 years living and breathing Lean Six Sigma and Continuous Improvement as a coach, consultant, trainer, and speaker with different size businesses, universities, podcasts, and various networking associations. She has a passion for Continuous Improvement and Automation and loves to show others how to use it effectively in their businesses. 
With a roster of accomplishments that have captured $200M+ in cost savings and revenue generation for companies like AT&T, Nielsen, Walmart, financial institutions, educational institutions, supply chain, non-profit organizations, etc. She can help companies to see a different perspective to help them become profitable and sustainable in today's ever-changing environment. 
During her career journey, Lauren has helped different parts of the corporate world, from TA/HR, Sales, Operations, Product Leadership, Delivery, Call Centers, Finance, Procurement, Customer Service, and Technology. She makes the most of each day and loves helping people to solve problems so they can succeed.   
Lauren has certifications in Lean Six Sigma (MBB) and Project Management. She holds a Master of Business Administration from St. Leo University and a Bachelor of Arts in Political Science and Government from the University of South Florida. She resides in North Georgia with her husband on four acres. Lauren likes to spend time with her husband, traveling, hiking, gardening, golfing, cooking, kayaking, and yoga.   
Lauren has worked with organizations such as Dress for Success, Kettering Executive Network, Women-in-Lean, North Metro Miracle League, University of North Georgia, University of South Florida Corporate Mentor Program, and Toast Masters.