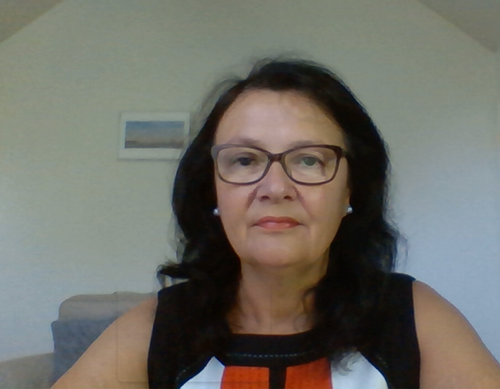 Hazel Chappell
Founder | CEO
,
Ishca Health Inc – advisory and consulting in Healthcare & Life Sciences
Hazel arrived in America 5 years ago having worked in Ireland, followed by the UK, for over 20 years with digital transformation in healthcare. She is an entrepreneur and businesswoman based in Austin, Texas and is Founder and CEO at ishca health Inc. Her significant expertise in clinical systems implementation underpins her knowledge and understanding of the Electronic Patient Record with a focus on operational efficiency and automation.
Hazel champions disruptive technologies to support America's efforts in digital transformation of health wellness to Biomedicine through innovation. She has key interests in Data, Continuous Change and Technical Innovation as part of this emphasis.
Hazel is an Advisor to a number of Austin's Innovation programs, reviewing and contributing to a broad spectrum of entrepreneurial innovative initiatives. She is currently an Executive Advisor to leadership of start-ups, small and medium businesses charged with enhancing Management and Business efforts to scale up. She brings value to organizations by reviewing and assessing organizations holistically from a technological perspective, looking at the journey and security of data across the business, through the lens of risk.
She has lectured in UT Austin on European status in the health and care ecosystems sharing evidence on successful innovative solutions, to include being a presenting educator to senior Texas Data Leaders on "Digital Transformation includes Leadership".
She is an active contributor to America's HHS ONC 405(d) Cybersecurity Task Group and remains a member of the English digital healthcare leadership network. She recently joined the Sequoia Data Usability workgroup project, a US federal program on interoperability of data. Hazel is also an invited member to the US national Health Sector Co-ordinating Council's Strike Force task group whose remit is to support America's emergency planning for the healthcare ecosystem. This initiative was set up in light of current geo political challenges to aid Incident Response and Business Continuity proactively from the White House.
Hazel has a diverse and interesting healthcare network in America and globally where she has headed up ventures across Europe, to include UK, Sweden, Spain and Ireland.