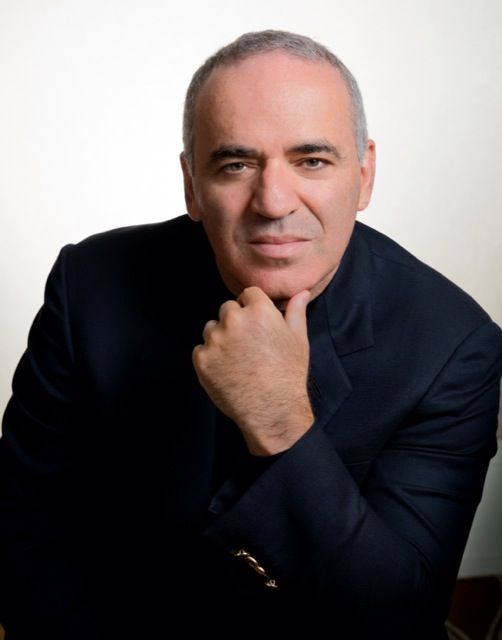 Garry Kasparov
Chess Grandmaster / Former World Chess Champion / Chairman
,
Human Rights Foundation
Born in Baku, Azerbaijan, in 1963, Garry Kasparov became the under-18 chess champion of the USSR at the age of 12 and the world under-20 champion at 17.
He came to international fame as the youngest world chess champion in history in 1985 at the age of 22. He defended his title five times, including a legendary series of matches against arch-rival Anatoly Karpov. Kasparov broke Bobby Fischer's rating record in 1990 and his own peak rating record remained unbroken until 2013.
His famous matches against the IBM super-computer Deep Blue in 1996-97 were key to bringing artificial intelligence, and chess, into the mainstream.
Kasparov has been a contributing editor to The Wall Street Journal since 1991 and is a frequent commentator on politics and human rights. He speaks frequently to business audiences around the world on innovation, strategy, and peak mental performance. In 2013 he was named a Senior Visiting Fellow at the Oxford-Martin School.
Kasparov's book "How Life Imitates Chess" on decision-making is available in over 20 languages. He is the author of two acclaimed series of chess books, "My Great Predecessors" and "Modern Chess"