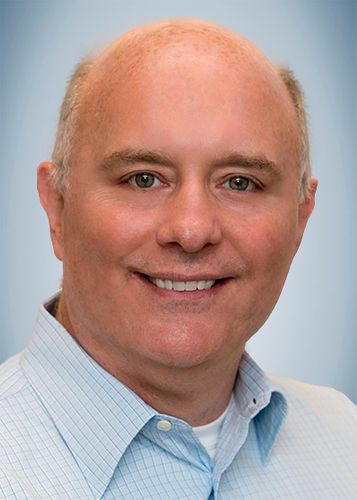 Doug Gray
Director, Data Science, End to End Fulfillment
,
Walmart Global Technology
Douglas A. Gray is an entrepreneur, practitioner, and executive with 30+ years of experience in Data & Analytics, IT/Software, E-Commerce, and Consulting. He has worked for Fortune 1-250, start-up, and early-stage companies in industries including retail, airlines, travel distribution, financial services, healthcare insurance, consulting, and commercial software. Doug is currently a Director, Data Science at Walmart Global Tech – US Omni Retail Tech where he leads teams that increase efficiency, cost effectiveness, and profit performance leveraging data and advanced analytics methods and solutions focused on End-to-End Fulfillment. Doug's teams deliver economic impact and business value in the 9-figure range annually. He has been a member of two INFORMS Prize winning organizations: Walmart (2023) and American Airlines (1990).

Previously, Doug served as Director, Enterprise Data & Analytics at Southwest Airlines. Through the data and analytics solutions delivered, Doug's organization at Southwest Airlines generated $100M in annual operating cost reduction, and $100M in annual revenue augmentation. As a result, the team was recognized with the following awards: Teradata EPIC Award, FICO Decision Management Innovation Award, Alteryx Best Business ROI Award (2), Drexel LeBow Analytics50 Award (2), and AGIFORS Operations Best Innovation Award.
Doug was an early team member at award-winning American Airlines Decision Technologies (AADT) (now part of CAE, Inc.), which pioneered numerous innovations driving substantial economic impact in the use of Analytics in the airline industry, solving commercial and operational problems across the enterprise. At Sabre, Doug served as the Founding CTO of Travelocity.com, the world's first real-time, Internet-based travel reservation system. Doug served as Acting Director of Analytics at Blue Cross Blue Shield of Kansas City where he led the development of an Analytics Platform, i.e., a data warehouse, an operational dashboard, and a portfolio of analytical scoring models for measuring patient propensity for health conditions, behaviors, and outcomes. BCBSKC evolved the platform into a commercial Analytics-as-a-Service enterprise (CobaltTalon) serving other BCBS entities that was later sold to HealthLumen.