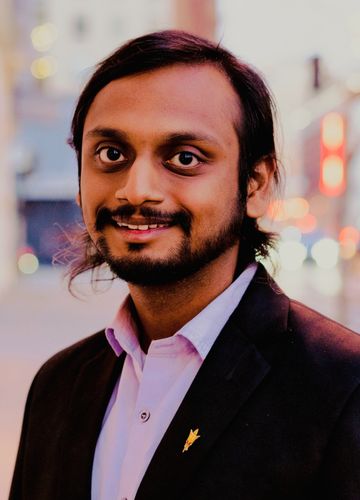 Aryyama Kumar Jana
Software Development Engineer
,
Amazon
Aryyama Kumar Jana is a Software Development Engineer known for his dynamic contributions to the technology sector. With a passion for innovative solutions, Aryyama's journey reflects a steadfast commitment to excellence.
He holds a pivotal role as a Software Development Engineer at Amazon. He spearheads the critical task of forecasting demand for new Amazon device products ahead of their launch. His prowess extends to the design and implementation of comprehensive software solutions, including pricing and demand simulations, customer choice simulations, conjoint analysis, and price elasticity measurements. His proficiency in an array of technologies, encompassing AWS, Java, Junit, Spring Framework, React, Python and Jest, empowers him to architect end-to-end features seamlessly, elevating customer choice simulations and software solutions.
His impact transcends his engineering skills, extending into AI and machine learning research. Collaborating with Nobel Laureate Dr. Leland Hartwell at the ASU Biodesign Institute, he seamlessly blends technology and scientific inquiry, culminating in the development and analysis of psychology experiments that optimize decision-making processes.
In his prior role at Intel, he harnessed his agile software development expertise to conceptualize and actualize a standalone chatbot application. This application, meticulously designed by Aryyama, expeditiously retrieves information pertaining to barcodes. His astute backend logic design and adept management of Oracle databases resulted in amplified efficiency, streamlining data dissemination to the UI.
His academic journey includes a master's degree in computer science from Arizona State University and a bachelor's degree in electrical engineering from Jadavpur University. His certifications from NASA and Google Analytics further bolster his credentials. Notably, Aryyama's solar irradiance tracker app earned him NASA's "People's Choice" award, a testament to his innovative prowess.
A luminary in his field, Aryyama embodies unwavering dedication, transformative innovation, and a profound technical acumen that continues to influence the trajectory of technology.