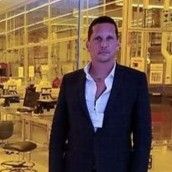 Andr' M. K'nig
Founder & Chairman
,
One Quantum
André is the Publisher and Chief Editor of the leading Quantum Tech business magazine. He is a guest author in a bestselling book on digital transformation and new technologies, and is currently writing a book on investing in DeepTech.
As a speaker and expert he has been featured in the New York Times, Forbes, The Wall Street Journal, Popular Science, live TV and stages from Las Vegas to Seoul with up to 40,000 in the audience.
He is the CEO of Interference Advisors, the leading data provider & advisory firm on Quantum Tech. And the CEO of Entanglement Capital, an investment fund into Quantum Tech.
With 25 years of business experience, André has been a strategy and technology consultant to many Fortune 500 CEOs in both Europe and the USA. As well as to owners and operators of midsized services and manufacturing firms.
He co-founded 3 new technology startups – spanning Artificial Intelligence, Blockchain, Digital Transformation, NeuroHealth and SaaS – and mentored hundreds of others through General Assembly, the German Accelerator New York and other entrepreneurship programs.
André studied Quantum Computing at MIT and holds a MBA in Economics from the University of Chicago Booth School of Business as well as a Masters in Business from ICN School of Management. He speaks English, German and French, and has competed in national small boat sailing championships.