Texas Two-Stepping into the Future of the Digital Landscape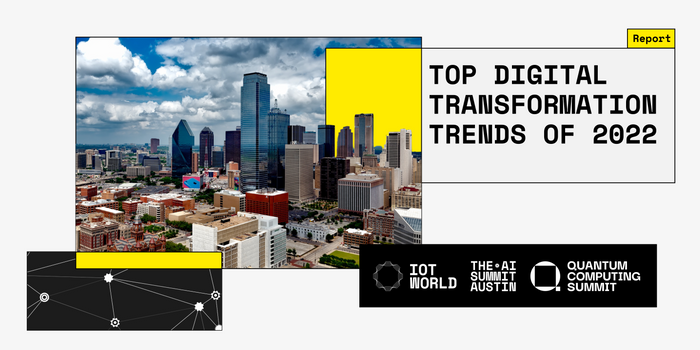 We've made it more than halfway through the year, which means there's a lot about the changing IoT, AI, and quantum computing landscape to consider. With that in mind, the Applied Intelligence Group, part of the Informa Tech portfolio, has pooled from its experts and analysts at Omdia, AI Business, and IoT World Today to create the Top Digital Transformation Trends 2022 report.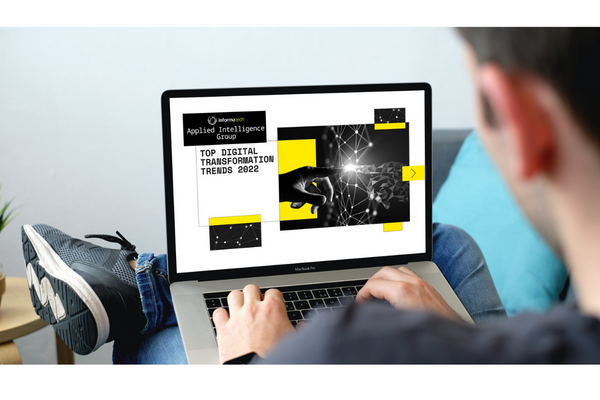 In it, we talk about trends, reflect on the progress that's been made thus far, and what that means for the rest of the year.
As director of IoT research at Omdia, Josh Builta puts it, "The technology trends identified at onset of 2022 have only accelerated as we approach the midpoint of the year. In many instances we see these trends converging, an intriguing development that will hasten and increase the impact they have on organizations throughout the world who are moving forward on their digital transformation journey."
Download a full copy of our Top Digital Transformation Trends 2022 for free now.
In the meantime, here are a few of our top takeaways:
We Need To Connect The Next Wave of IoT Devices - "While no single connectivity solution can meet the diverse needs and requirements of IoT solutions, the attributes of 5G should allow it to address most IoT use cases. Innovative aspects of the technology, most notably ultra-low latency, will allow it to address completely new classes of IoT use cases."" – Josh Builta, Research Director, AI & IoT

Enterprises Are Turning to IoT for Sustainability and Profits - "IoT provides enterprises with the tools not only to commit to environmentally sustainable practices but to turn these efforts into profits and savings." – John Canali. Principal Analyst

AI Is Now Mainstream, and "Invisible" - "Throughout 2022 Omdia anticipates a flood of similar embedded ("invisible") AI outcomes to enter the market through existing user-facing software products." – Brad Shimmin, Chief Analyst, AI

Quantum Computing Will Move Beyond the Hype - "While the Quantum Computing market is maturing, pilots and deployments will not magically appear overnight. In fact, a large portion of organizations are in the education phase and are building their knowledge about QC technology, its benefits, and deployment challenges." – Sam Lucero, Chief Analyst, Quantum Computing
And that's just the tip of the iceberg
These are just a few of the incredible insights from our top strategists, analysts and researchers. To get a more in-depth look at anticipated growth, preview future impact, and learn more about what our panel of experts anticipate for the future of AI, IoT, and Quantum Computing, download the Top Digital Transformation Trends 2022.
And don't forget to join us this year in the "Silicon Hills" for the AI Summit & IoT World Austin. Already home to some of the global leaders across the intersection of Quantum Computing, AI, and IoT, by coming together in Austin we will be providing all attendees with an invaluable opportunity to create connections, open-up communication across the entire ecosystem and access numerous opportunities to meet fellow tech experts/enterprise audience.
See you in November!