If you can't make it to Austin, Tech TV will be there for you!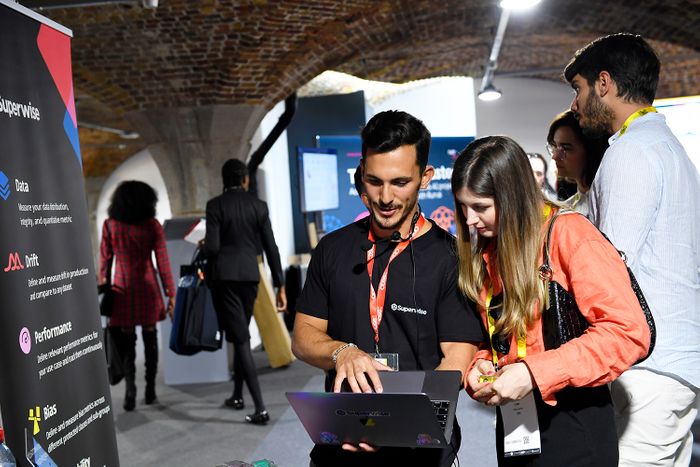 The world has changed significantly, driven by continual advancements in technology. But what have we learned from the rapid development of AI? And what role does it – or should it – play in business?
The AI Summit & IoT World Austin will focus on addressing today's tech needs in business and industry, in communities across Texas, the U.S. and the world. From robotics to semiconductors, and the future of quantum computing, the conference will play host to innumerable learning opportunities.
And though you'll be missed if you can't join in person, you don't have to miss out.
Can't join us at The AI Summit & IoT World Austin on November 2-3? Catch all the action via Tech TV.
Broadcasting exclusive interviews with speakers, new product demos and the Headliner Stage conference direct from Texas to ensure you don't miss out.
Here's what you can expect:
The Precarious Edge!:
Vice President of Transformation and Research Development at The Kroger Company, Wesley Rhodes, takes us on a journey of the tools of disruption and living life on the EDGE.
Talking CHIPS Act Stacking Up for Tech Economy:
Big tech giants Supply Frame, Silicon Catalyst, and University of Texas Academia take the so dive into best use cases for investments earmarked for semiconductor facilities and R&D.
25 Years Since Deep Blue vs Garry Kasparov:
The world has changed significantly since the infamous Deep Blue chess match, driven by continual advancements in technology. Garry Kasparov and Murray Campbell reunite to discuss the ramifications.
We'll actually be streaming all of the Headliner Stage during the live event (2-3 Nov, 2022), then making all conference content available on demand following the show.
So no matter where you are in the world, The AI Summit and IoT World Austin is your opportunity to hear from the leading minds in AI, IoT and other emerging technologies. Sign up to access Tech TV free today.