President Zelensky addresses the global tech community live from Founders Forum London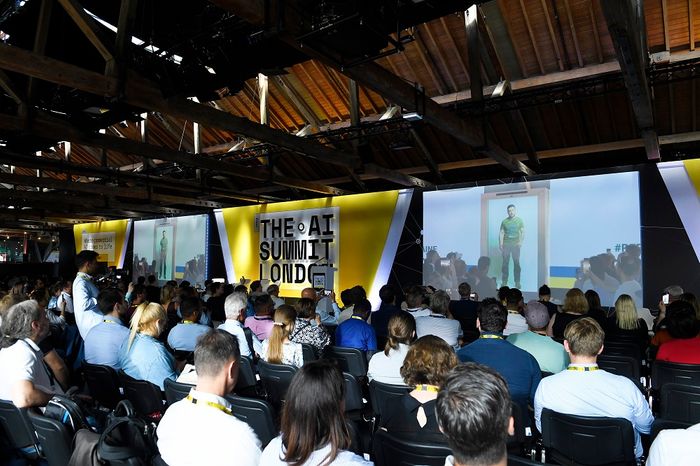 Appearing at
Founders Forum
London, and simultaneously at six other leading tech festivals in Europe, including London Tech Week's
AI Summit London
, the President's message was able to reach over 200,000 leaders across every vertical in the tech space.
An incredible team of content and video producers, as well as media and tech developers, provided the cutting-edge technology to enable the creation and transmission of the holographic image of the President across the world. Captured in Kyiv, the augmented reality experience meant a very powerful and important message could be shared world-wide – a first in Presidential history. President Zelensky was able to speak about the impact that digital transformation will have on plans to rebuild Ukraine, and how the global tech community can be part of it:
"Ukraine is a chance for you, your companies, your technologies, knowledge, expertise and investments to show their value."
He added
"We are launching a major digital initiative:Digital for Freedom. Everyone will be able to contribute to the development of digital infrastructure, building new history together – building a new Ukraine together."
The initiative included an appeal to the global tech community to donate to the country's United24 Rebuild fund and invest in digital transformation that will help define the country's longer term rebuild strategy:
"No other country in the world will offer you such a chance to use the most advanced technologies at a state level. It's an experiment and a digital revolution."
The President's address was bookended with messages of support from prominent figures including UK Prime Minister Boris Johnson and the UK Government.
It was an honour for the AI Summit London to help bring President Zelensky's message to the global tech community.
Thank you to the generous community who have already contributed significantly to United24's Rebuild Ukraine Fund, and to those who contributed well over £1 Million USD to Sunflower Relief's humanitarian aid fund, in immediate response. If you would like to donate, please click here for more information.
To watch the President's full holographic address, scan the QR code below: