August 04, 2023
Interview with Sudarsan Rachuri: The Most Exciting Breakthroughs in Manufacturing Technology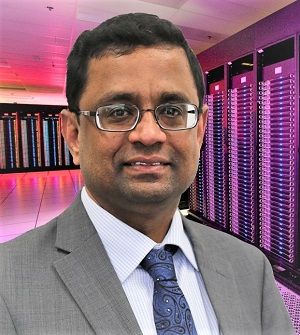 Sudarsan Rachuri
wrote and managed the Smart Manufacturing Program at the National Institute of Standards and Technology. That was the first ever Federal program on Smart Manufacturing.
Then when the Manufacturing USA Institutes were being setup in the US, he moved to the Department of Energy and had the opportunity to establish Clean Energy Smart Manufacturing Innovation Institute. But he did stop there.

"In addition to this, since cybersecurity is critical to manufacturing, I had the opportunity to manage Cybersecurity for Manufacturing Innovation Institute. In both these institutes AI/ML plays a significant role. Industry deployment of smart manufacturing innovation platform and cybersecurity for manufacturing requires interoperable standards and protocols."
Ahead of Applied Intelligence Live! Austin, which will host nearly 30 hours of conference content dedicated purely to the pressing challenges faced by technical leaders working with embedded systems, we caught up with Sudarsan to pick his brains on what was required to keep competitive in this space.
Why is AI/IoT important in the energy sector?
"Modeling of Secure Cyberphysical Smart Manufacturing Enterprise System will require both physics-based and AI/ML models for system level optimization for energy, material, and water, supply chain resiliency, increasing productivity, improving product quality and the ability to produce a goods and services faster, cheaper, better, and greener at a lower opportunity cost than others."
In what ways has technology advanced or transformed the manufacturing processes at the U.S. Department of Energy?
"Since ours is a federal agency, we help US manufacturing industry to be globally competitive, improve productivity, and overall quality of life for people in US through our funding and transfer of technology to industry and academia."
What breakthrough from the past year are you most excited about?
"There are significant potential impacts of Large Language Models in understanding the state of art of a specific technology, market analysis, impact of policies on US industry and on education."
Speaking of language models, Generative AI: overhyped or game-changer?
"Generative AI, if properly applied, would be a very useful tool. One specific application could be generating knowledge from unstructured data from manufacturing shopfloor and supply chain."