September 07, 2023
Generative AI applications expected grow from $6.2 billion in 2023 to $58.5 billion in 2028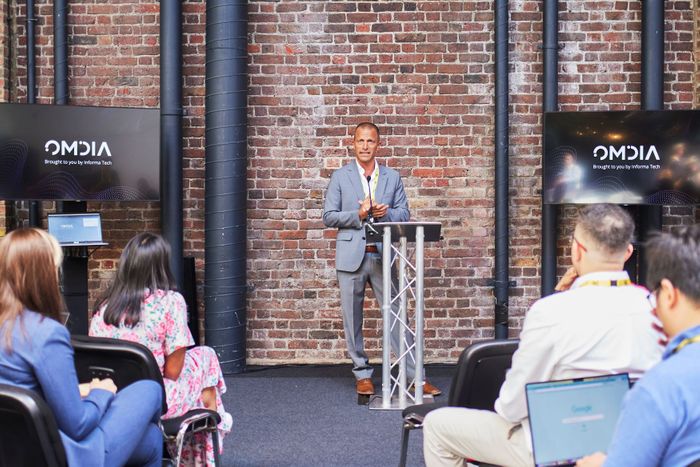 A new forecast from
Omdia
- one the Media Partners at Applied Intelligence Live! Austin - reveals that the market for generative AI (GAI) applications will grow from $6.2 billion in 2023 to $58.5 billion in 2028, a CAGR of 56%. The market for generative artificial intelligence (GAI) applications erupted in 2023, as startups and hyperscalers released a wave of large language and diffusion models, the basic building blocks for GAI.
"Generative AI has very quickly brought the world to an inflection point, with the technology market rushing forward in what can only be termed a stumbling sprint," noted Brad Shimmin, Omdia Chief Analyst, AI & Data Analytics.
GAI is a subset of the larger AI software market. The sudden and intense interest in GAI is propelling the entire AI software market beyond previous forecasts. Omdia estimates GAI will add $3 billion to its prior AI market estimate in 2023 and $13 billion in 2027, leading to a total AI software market of $160 billion in 2027.
GAI is in the innovation stage and market players are entering a phase of great experimentation and some confusion. The forecast also mentions significant risks, as the current version of GAI has shown to be unreliable in several aspects, including bias, hallucinations, factual errors, and copyright infringement, and its associated costs are currently much higher than traditional AI approaches.
Over the forecast period, Omdia expects the top four use cases for GAI will be virtual assistants, building generative models of the real world, writing assistants, and automated code generation and assist. By industry, consumer-targeted uses (e.g., search engines and computer-aided art and photography) and media and entertainment (e.g., game development and video and audio production and generation) will be the largest verticals.
Omdia's Generative AI Software Market Forecast provides an analysis of the market drivers, inhibitors, and opportunities for GAI software 2022–28. The database segments more than 100 use cases across 20 industries by eight world regions and six Al technology workloads.
You can hear more on the state of the market, plus future predictions, from Omdia Analysts on Day One (September 20) of Applied Intelligence Live! Austin, at the Trends & Markets Track (Fringe Forums stage).