September 07, 2023
Applied Intelligence Live! Austin 2023 Gathers Industry Titans for Crossover Event Featuring AI, Quantum Computing and IoT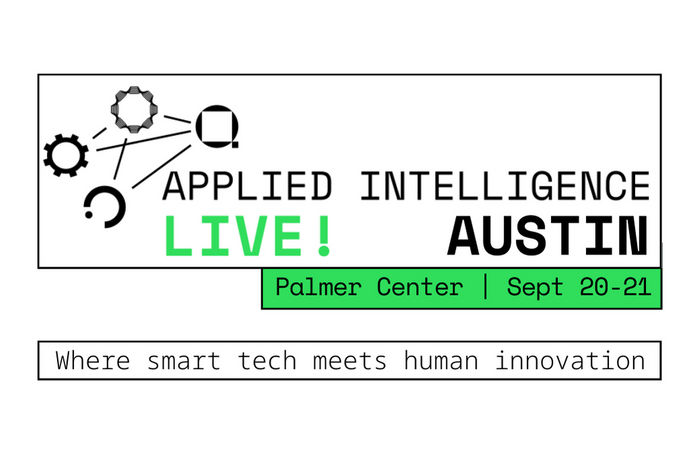 More Than 150 Speakers and Companies, An Expo Floor and Austin After Hours
Applied Intelligence Live! Austin is the convergence of three conferences - The AI Summit + Quantum Computing Summit + IoT World - into one experience in Austin, Texas September 20 - 21. With a combined 15-year history, this newly unified event puts a spotlight on how emerging technologies impact business, individuals and everyday life by engaging attendees in discussions, demos and real-world connections.
The 'applied intelligence' concept brings together four key disciplines and technologies: data science, artificial intelligence/machine learning (AI/ML), quantum computing, and the Internet of Things (IoT). Attendees will get a hands-on take of these technologies, with live demonstrations from cross-industry leaders, showcasing how businesses can improve efficiencies, drive innovations, and ultimately generate ROI through AI, IoT and quantum computing applications.
Currently announced to take the stage are Ahmed El Adl Ph.D, technology thought leader, Dr. Seth Dobrin, distinguished leader in AI and founder and CEO of Qantm AI, Neil Sahota, AI advisor to the United Nations, Ilkin Javadov, ethical hacker, Hugh Forrest, co-president and chief programming officer of SXSW, and Dr. Christine Galib, Accelerator Hub judge and director at Houston's ION. The event will feature many additional leading speakers and demos from Netflix Games Studio, Lenovo, Tesla, Target, Uber, Disney, Apple, Fedex, Fujitsu North America, Inc, Shell and US Department of Defense across a two-day program of trending content that will cover end-to-end intelligence applications, while an extensive expo will showcase the best of emerging technology from both global brands and start-ups.
Key Stages & Panels
Headliners Stage
Austin's Role in Powering the US Tech Ecosystem hosted by Hugh Forrest of SXSW
Women Leaders in Tech: Shaping the Future of Enterprises and Society chaired by Emily Gupton of Austin Women in Technology
AI Bill of Rights: Governance and Ethics hosted by Dr. Seth Dobrin
Generative AI Stage
Generative AI Strategy for the Enterprise: Bridging the Gap Between Technology and the Use Case hosted by Ashiq Rahman of Kimberly-Clark
VisionAIres Village
Ethical Guidelines for Enterprises – Empowering Decision Makers to Ensure Responsible Development and Implementation of Generative AI
Fringe Forums
The Role of AI in Discovering and Enabling Diverse Talent with former NFL player Jared Green, CEO of Strides AI
Cybersecurity Stage
Internet of Things: Pushing New Boundaries in Cybersecurity hosted by Ben Carter from the Center for Internet Security (CIS)
Industries Stage
Smart Cities: Creating a Strategy for Citizen Engagement, featuring leaders from the City of Houston and the City of San Francisco
"In today's digital ecosystem, it's not about the success of individual technologies, but rather the success of your entire tech stack, working seamlessly together. That is why we are bringing to life Applied Intelligence Live! in Austin this September," said Jenalea Howell, Vice President, AI & IoT Markets at Informa Tech. "This show is designed to provide our attendees with access to the tools they'll need to future-proof their tech careers and be part of a movement for positive change in the digital world."
Get More From the Conference
The AI Live! Expo Floor is free to visit with your conference pass and will feature Digital Twin Consortium Demos, Fringe Forums, Accelerator Hub Startup Pitch Competition, and a live hacking demonstration. Following each day of programming, attendees will be invited to participate in Austin After Hours to mingle one-on-one with leaders at the heart of transformational tech.
Interested in attending? Delegate, VIP and Expo passes are available for purchase at austin.appliedintelligence.live/passes-pricing.