July 13, 2023
AI/IoT and the manufacturing processes at Phillips 66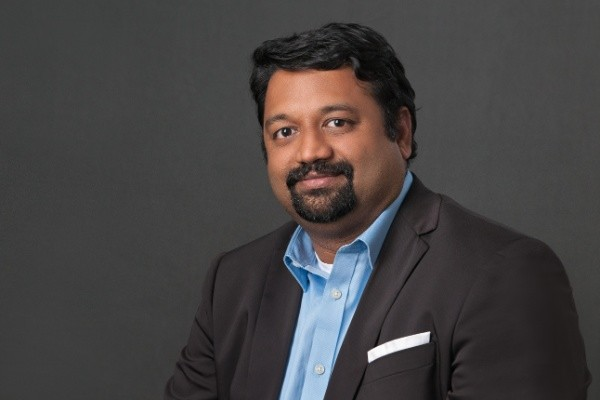 An interview with Abhilash Shanmugan, Manager, Innovation, Enterprise Architecture, Data Science and Analytics, Phillips 66.
Abhilash Shanmugan, Manager, Innovation, Enterprise Architecture, Data Science and Analytics Hub, Phillips 66 has been in technology for nearly three decades now. The first two were spent problem-solving across multiple industries and verticals as a technical consultant and advisor, but in 2019, when a role with Philips 66 came up "It was a natural shift, to lead them through a cloud transformation journey as part of AdvantEdge 66."
With a heritage of more than 140 years, Phillips 66 is a diversified energy manufacturing and logistics company that helps fulfil energy needs around the world, so how does a legacy organisation respond to the pace-of-change and modern demands. We caught up with him ahead of Applied Intelligence Live! Austin to find out:
Why is AI/IoT important in your sector?
"AI/IoT has multiple areas of impact in the energy sector as it optimizes energy production, distribution, and consumption, improves grid management and reliability, enables the integration of renewable energy sources, promotes energy efficiency, and facilitates demand response programs and energy trading.
The technologies hold the potential to enhancing efficiency, sustainability, and operational decision-making."
Can you tell us specifically how this has advanced the manufacturing processes at organizations like Phillips 66?
In the Energy Sector, automation and robotics have increased productivity and reduced errors, while advanced sensors and monitoring systems enable real-time data collection and predictive maintenance.
Today we can enhance flare and leak detection and safety observations, more accurately predict potential failures, enable remote inspections, and co-pilot scenarios better and faster than a few years ago.
What are some of the challenges you face in integrating new technologies into the manufacturing processes?
"The aim is to fully recoup one investment before you can take on a new technology. Also, regulations take time to catchup and generally lag what technology make it possible."
What's in your tech stack currently that you'd recommend other engineers and architects to utilize?
Generative AI, Cloud at Edge, Networking using Low Earth orbit Satellites.
What new piece of hardware or vendor announcement most intrigues you?
Low Earth Orbit (LEO) satellites that orbit closer to the Earth's surface -2000km or less. Their potential to provide high-speed internet connectivity to remote areas, facilitate global communication networks, and enable Earth observation and imaging capabilities with high-resolution imagery. Their power lies in their ability to offer faster data transmission, lower latency, and improved coverage.
Final question, Generative AI: overhyped or game-changer?
Every technology goes through a hype cycle, and this is no exception. The scale of adoption has been exponential, and this has caught organizations by surprise. But Generative AI is not sentient. It is a pre-trained model, and the outputs are tweakable.
We used to count with hands, then with an abacus, to a slide rule to a calculator, to a computer, to algorithms, they all could make mistakes based on how the human operated it. The speed and pattern matching ability will create changes in the job market in multiple industries for instance in healthcare, drug- discovery, personalized treatment.
About
Abhi has been a speaker in Cloud, Integration and IOT events both nationally and internationally, including IoT World & The AI Summit 2022.
In the last decade he has advised on technical and strategic direction for many Fortune 500 companies. Today he is the manager of Innovation, EA & DS at Phillips66 where he is leading ongoing cloud and transformational initiatives and help in maturing the Phillips 66 digital footprint, by researching, defining, and implementing tools, strategies, and innovations in support of the digital transformation and long-term operational efficiencies.
He is passionate about Cloud Computing, Modern Architecture, DevOps, Digital Transformation and Mentoring.
For more on this topic add AIoT & Digital Twins: The Marriage Transforming the Oil & Gas Industry to your 2023 agenda.