10 Top Reasons to Attend The AI Summit & IoT World Austin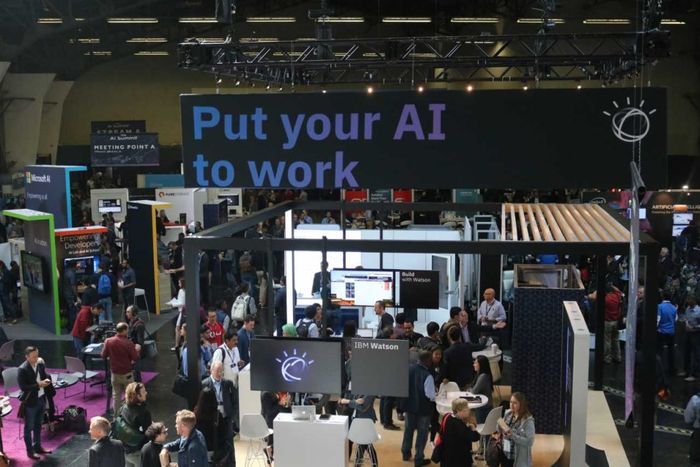 Howdy, partner! The AI Summit & IoT World Austin is headed to Austin, TX this November 2-3. With an impressive list of industry experts, tech vendors, and one-of-a-kind sessions, it's easy to see why so many people want to attend.
So get ready to don your boots and travel deep in the heart of Texas, and take a look at what you can expect to be part of……
Get front-row seats to hear from the powerhouse leaders in tech and witness some incredible sessions from pioneers, policy-makers and problem-solvers. 70% of our delegates are senior managers and above so it's a perfect place to learn from the experts and decision-makers.




Collaborate and connect within our interactive exhibition, meet big name brands, attend demos, and gain new industry insights from leaders in emerging tech – all under the Austin Convention Center roof for two incredible days. (And every ticket for the AI Summit & IoT World Austin also comes complete with access to the Quantum Computing Summit, which will be taking place simultaneously!)




Want a caffeine fix like never before? Up your java game on the conference floor by visiting our robotic coffee station, and get your coffee served piping hot by a robot.




Attend thought provoking panels like Joining Forces: When Artificial Intelligence Meets the Internet of Things, Collaboration in the Age of Industrial IoT: Bridging the Relationship between IT/OT to Improve Operations, and Future of Emerging Tech: Optimizing Intelligent Connectivity and Speed with 5G, AI and IoT.




There's always something new happening in the world of tech. Learn about 2022's emerging digital trends including using IoT for sustainability and profits, merging technologies, and accountability within AI.




2022's sessions include powerful speeches and panels hosted by the likes of Maria Araujo, Director Advanced Technology, Supply Chain, Strategy at Johnson & Johnson; Austin's Mayor Adler; Roger Rohatgi, Vice President and Global Head of Design at BP; and more.




The conference isn't just about what happens on the main stage, it's also an amazing time to have fun. Join us on day one for our Expo Booth Bar Crawl, where you can uncover the solutions to your technology issues while enjoying a cold beer. Afterwards, meet and mingle at the AI Summit & IoT World afterparty.


Austin is a premier tech destination. In fact, there are 64,000 manufacturing jobs in Austin, 62% of which are in high tech – companies like Google, Amazon, SpaceX, Whole Foods, Uber, and Delorean Motor Company have relocated there for a reason. Not to mention the fact that Austin is home to Tesla's new Gigafactory, a sprawling complex that covers a whopping 2,500 acres along the Colorado River.




Fully immerse yourself in the best Austin and the tech world have to offer. For two whole days you have unfettered access to showcases by strategists, technologists, data analysts, and top experts from companies including IBM, Cloudera, SAS, G + D Mobile Security, Renesas, TELUS, DataForce by Transperfect, Verint, and Supermicro.




Spend time in the beautiful Texas state capitol, all while enjoying everything the Live Music Capital of the World has to offer. From Stubbs BBQ to the historic Scoot Inn, Austin is home to a myriad of exciting music venues. Cruise Rainey Street for food trucks and award winning restaurants, catch a show at the Paramount Theatre, and more!
Don't miss out on the conference that puts the tech in Texas! Register now to get the latest news, updates, and promotional deals.